Darégal grows, picks and prepares all their aromatic herbs which will enhance your cooking and highlight your culinary talents. 
This speedy recovery process ensures that our herbs retain the same taste value as the plant by setting essential oil at the heart of the plant. Sterns are removed and the lack of wilt and ageing ensures no waste.
We love it!
This new range of broth is 100% natural and made from aromatic herbs which are high essential oils and taste just like our grand mothers used to make them.
Our range, the only one of its kind, is available in 4 flavours:
Bouquet garni

: thyme, parsley, sage, laurel, lovage.
It is great with stews, such as pot-au-feu or beef bourguignon

Exotic broth

: garlic, cumin, coriander, lemongrass and red chilli.
Great with exotic soups.
Winter broth: garlic, thyme, parsley and rosemary.
Great with lamb stock and stews.
Fish stock: thyme, parsley, laurel, onion, lovage, lemon thyme.
Great with white fish.
And that's not all!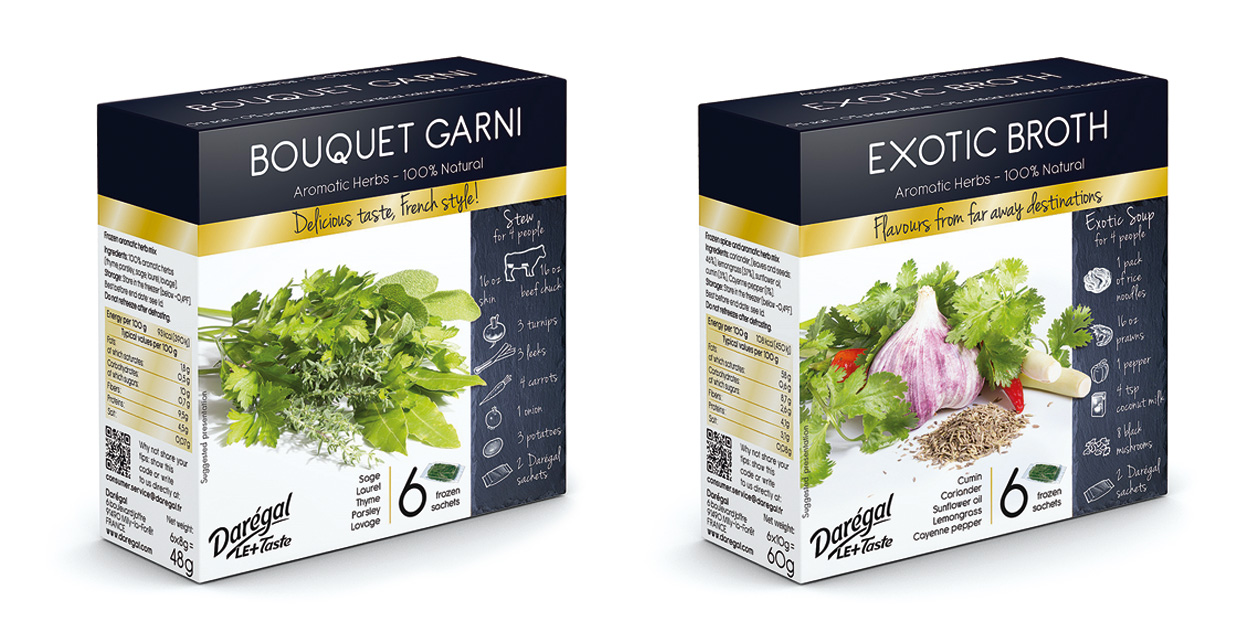 Daregal's broths will awaken your senses and throw you back into your childhood.
They unleash subtle hints to all the meat, fish and vegetables they are cooked in.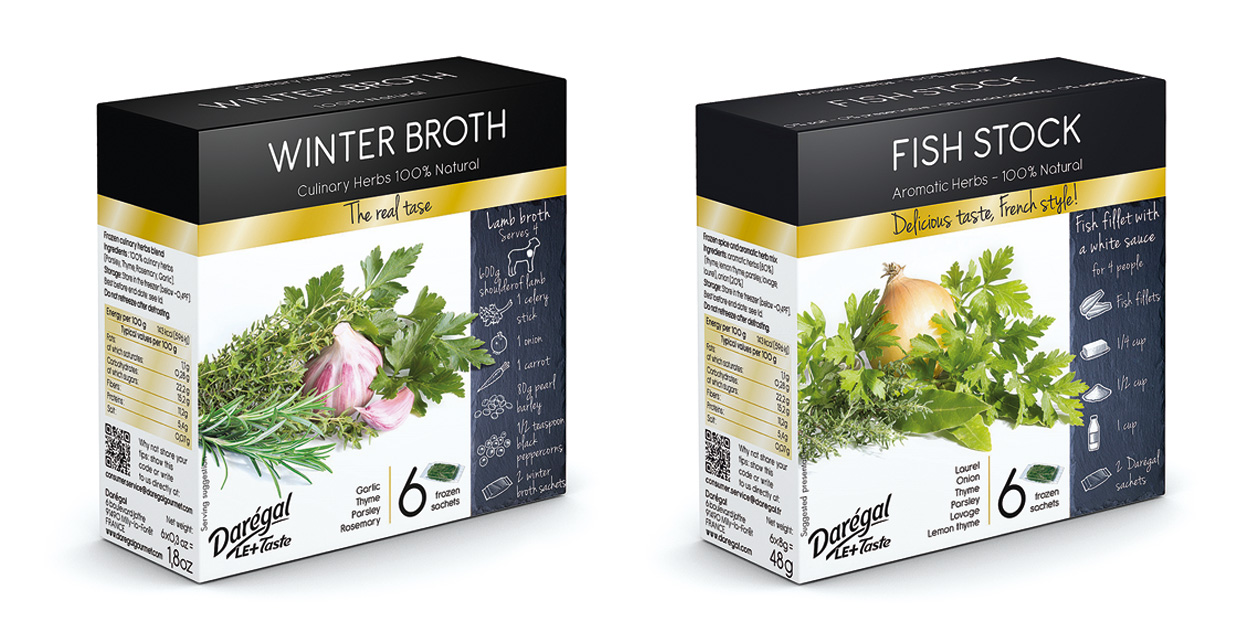 Where to find them?
Our Darégal broth range is available in most supermarkets in boxes of.