Moroccan Mint
In North Africa, specifically in Morocco, Mint is known as Nanah and epitomizes hospitality and conviviality. A glass of Mint tea is traditionally served to passing travellers. It can also be found finely chopped with a pinch of cinnamon on orange salads.
Fresh sensation
Caraway dominates the flavour palette, before letting the resinous notes of pine needles or sap & green notes reminiscent of cut grass burst. Low-key hints of white flowers can also be noticed. The fresh sensation is moderate and short lived. A slightly pungent taste can be felt on the palate.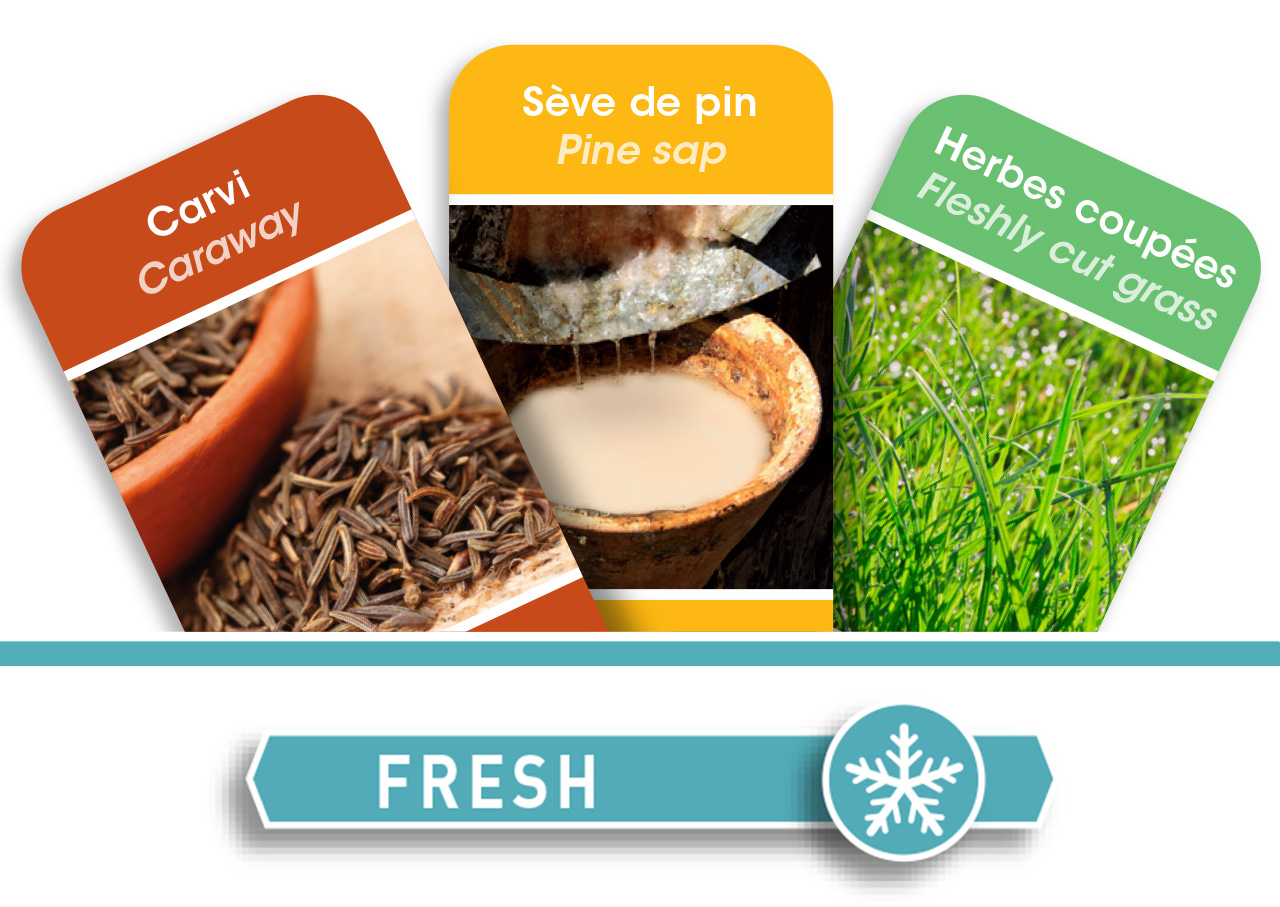 Lemon Basil, the alter ego of Spearmint:
Spearmint awakens the fresh taste of Lemon Basil to create a sublime dressing for summer tabboulehs.
Tasty combinations:
Spearmint fricassee of green peas
Lemon Basil and Spearmint tabbouleh
Spearmint spring rolls
Spearmint Virgin Mojito
Prawn and pomegranate salad marinated with Spearmint
Grated carrots drizzled with Spearmint-infused oil
Grilled lamb chops with Spearmint sauce
Spearmint and verbena apple jelly
Spearmint pesto
Spearmint and honey infusion
Darégal is about to unveil 4 more remarkable Mints: