A Mint for gourmets
This variety of Peppermint is key to the success and typicity of British after-meal chocolate confectionary, where it is infused in cream. Its refreshing and smoky notes add to the overall harmony of the flavour.
Frozen sensation
Although its name is misleading as it does not possess the characteristic aroma of chocolate, its flavour unmistakenly evokes After-Eightâ, the fresh tones of this Mint will blend wonderfully to the bloom and bitterness of pure dark chocolate. From an aromatic perspective, this Mint's profile is similar to that of Peppermint, ever slightly more resinous and smokey.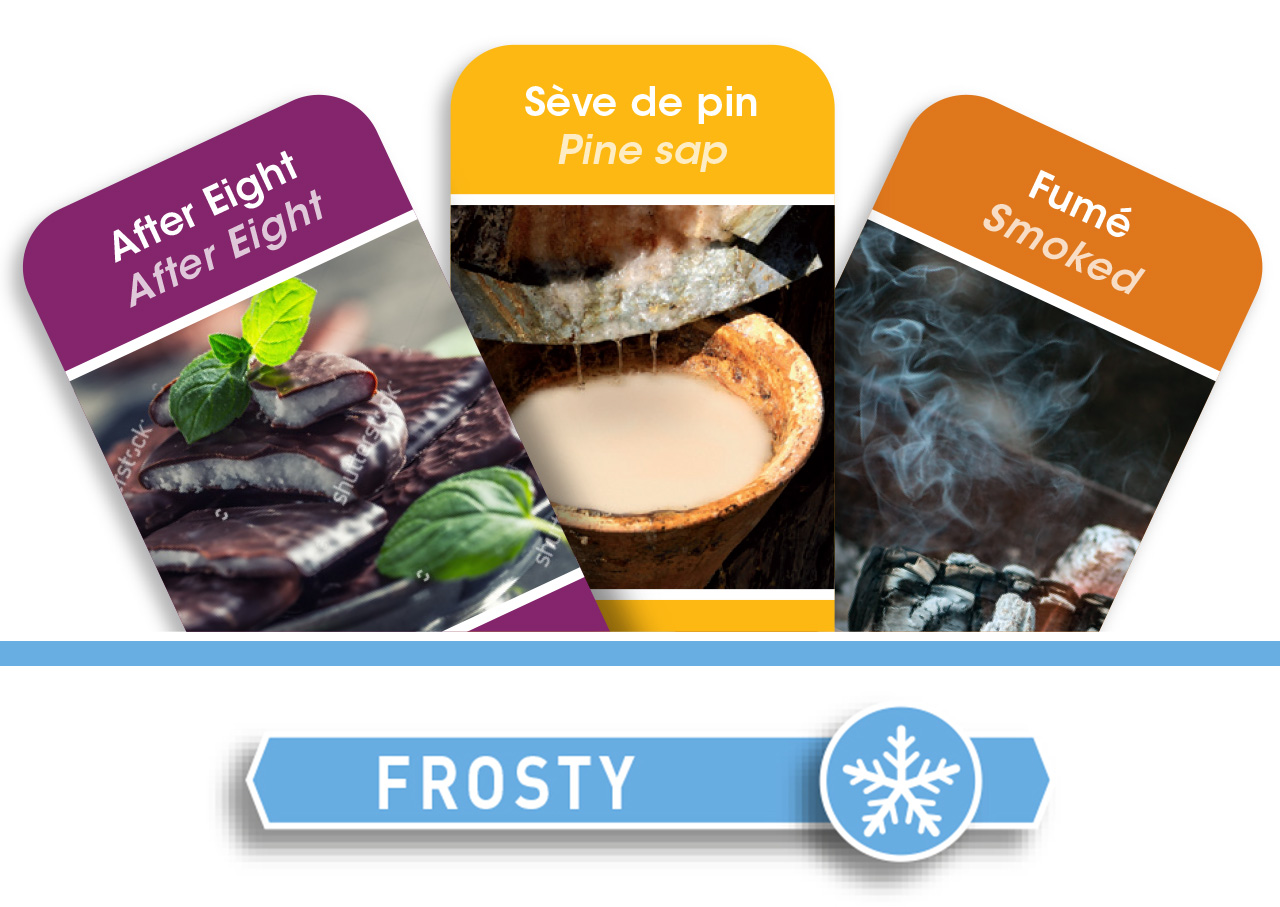 Thyme, the alter ego of Chocolate Mint:
Chocolate Mint can stand up to Thyme. Deftly balanced, it sublimates the Thyme's aroma by adding freshness to its woody & warm notes.
Flavoursome associations:
Dark chocolate fondant with Chocolate Mint
Chocolate Mint ice-creams
Pistachio and Chocolate Mint financier
Oreo and Chocolate Mint cupcakes
Chocolate Mint Carrot Cake
Chocolate and Mint Chocolate framboise gateau
Soured apricot salad with Chocolate Mint
Chocolate truffles and Chocolate Mint
Chocolate Mint poached peaches
Chocolate brownie with Chocolate Mint whipped cream
Darégal is about to unveil 4 more remarkable Mints: