Darégal has designed a large range of cooking solutions to easily make your sauces.
Cœur de Sauce is great added to sauce and will reveal all the aromatic intensity on the basis of your choice.
Our culinary experts have relied on the aromatic strength of Darégal's culinary herbs which they carefully picked for their taste qualities to ensure unique, intense and 100% natural combinations.
They have come up with foundations for typical and tasty foundations to create a range of intense pellets:
• The Classics:
– basil, dill, tarragon, parsley, garlic and chilli
• Our Regions and The Exotics:
– Provence: authentic touches from basil, rosemary, thyme, oregano and red onion
– Thai Green: Asian recipe combining coriander, lemongrass, Green Jalapeño chilli, ginger, shallot, lime and Cayenne pepper
– Tex-Mex: a great selection to enhance your sauces with coriander, red Jalapeño chilli, ginger, garlic, onion and smoked chilli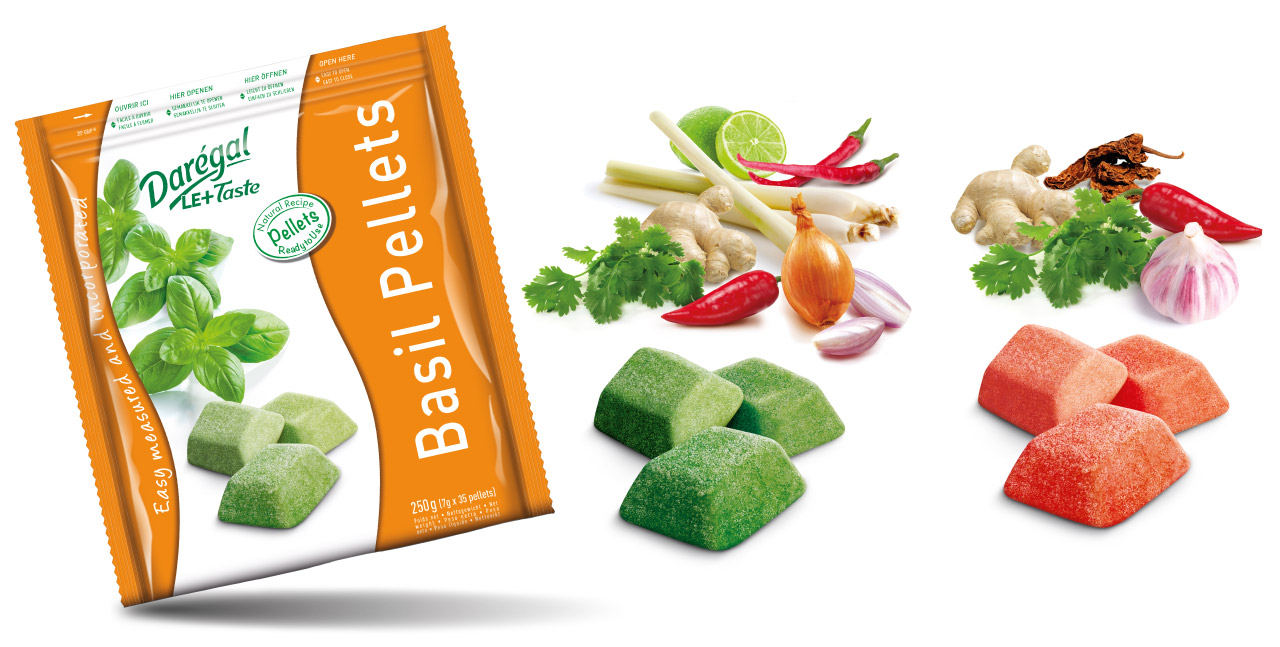 Pre-dosed in a 7g pebble shape, Cœur de Sauce is ready-to-use.
Easy to measure, with a balanced aromatic profile, these aromatic compaction can be stirred into your hot dishes.
They will bring an original and personal identity to your recipes.